HOME PAGE
Customer Service
What is Cryptosporidium?
What are the symptoms of cryptosporidiosis?
CRYPTOSPORIDIUM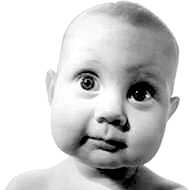 Source - Cryptosporidium is a protozoan parasite which exists as a round oocyst about 4 to 6 microns in diameter. Oocysts pass through the stomach into the small intestine where it's sporozoites invade the cell lining of the gastrointestinal tract. Symptoms of infection include diarrhea, cramps, nausea, and low grade fever. Treatment - Filtration is the most effective treatment for protozoan cysts. Cartridge POU filters rated at 0.5 micron are designed for this purpose.



What is Cryptosporidium?

Cryptosporidium (crip-toe-spor-ID-ee-um) is a protozoan, a single-celled parasite, that lives in the intestines of animals and people. This microscopic pathogen causes a disease called cryptosporidiosis (crip-toe-spor-id-ee-O-sis). The dormant (inactive) form of Cryptosporidium, called an oocyst (O-o-sist), is excreted in the feces (stool) of infected humans and animals. The tough-walled oocysts survive under a wide range of environmental conditions.

What are the symptoms of cryptosporidiosis? The most common symptom of cryptosporidiosis is watery diarrhea. There may also be abdominal cramps, nausea, low-grade fever, dehydration, and weight loss. Symptoms usually develop 4 to 6 days after infection but may appear anytime from 2 to 10 days after infection. People with healthy immune systems are usually ill with cryptosporidiosis for several days but rarely more than two weeks. Some infected individuals may not even get sick. Some people with cryptosporidiosis seem to recover, then get worse again. Those who are infected may shed oocysts in their stool for months, even after they no longer appear to be ill. Cryptosporidiosis may cause complications for those with illnesses or conditions such as diabetes, alcoholism, or pregnancy. The effects of prolonged diarrhea and dehydration can be dangerous, especially for the very young, the elderly, and the frail. Cryptosporidiosis is most severe and long-lasting in immunocompromised individuals (whose immune systems are weak). This disease can be life-threatening for the immunocompromised.